COO | CFO (remote)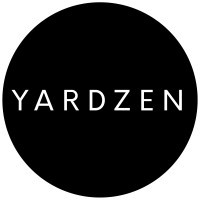 Yardzen
Accounting & Finance, Operations
Sausalito, CA, USA
Posted on Wednesday, May 17, 2023
At Yardzen, we believe people are at their best when they're outside.
We have a simple promise: help people envision the outdoor spaces of their dreams, all online, and then match them with the right local contractors to bring their design to life. Since our launch in 2018, we've helped thousands of homeowners achieve their dream yards, make environmentally responsible decisions, boost their property values and get more out of their outdoor spaces.
We are disrupting the $200 billion outdoor renovation industry. By leveraging technology and creating an innovative online process, we offer a more straightforward, transparent, and delightful design and build experience for the modern homeowner. We've been recognized as a Forbes Best Startup Employer, Fast Company Most Innovative Company, named to Inc. Magazine's Best Places to Work, and written about by Architectural Digest, The New York Times, Sunset Magazine, House Beautiful, The Wall Street Journal, and Forbes. And we're just getting started.
We're seeking a strategic business partner to join our executive team in a COO | CFO dual role. This individual will be a key player who will partner across the entire company and help shape Yardzen's strategic growth initiatives into the future. This role will report to our CEO.
As our first COO | CFO, you'll be responsible for:
Accelerating growth and driving results from both an operational and financial perspective by partnering closely with the CEO and leadership team to proactively identify and execute key initiatives.
Empowering the organization with accurate and speedy financial reporting, inquisitive and detailed financial forecasting, powerful strategic and analytical horsepower to support business units, and rigorous processes to support business growth and scale.
Leading departmental OKR planning and budget preparation, and influencing decision-making across the company with objective and data-driven financial and strategic frameworks to support business growth and scale.
Effectively preparing and communicating business analysis and financial reporting to the board of directors and investors to drive strategic decisions, and generally Increase company visibility among internal stakeholders and investors, alike.
What you bring to the team:
You're a true leader: you bring strong leadership skills, with steadfast resolve and personal integrity. You're both kind and humble.
An entrepreneurial mindset: you can be a strategic thinker and also embrace the details to fully understand the business and to lead by example.
Sophistication with debt and equity capital markets: you have experience with raising capital and owning relationships with banks and lenders. Excellent communication skills: you are able to influence and educate cross-functional teams and stakeholders.
You're driven by real data: you have a track record of using data to make successful decisions.
In addition:
You have 15+ years of experience in Finance or Operations with 5+ years in a CFO or COO role in a high-growth company.
You believe in the benefits of outdoor living.
You have startup experience and thrive under pressure and with ambiguity.
You embrace change and lead with a growth mindset.
You're a real teammate and would be described by those who know you as a genuinely kind person. Culture is critical in the early days and we're looking for goodness and grit.
At Yardzen, we're committed to creating a space where our employees can bring their full selves to work and have equal opportunities to succeed. We are looking for people that will add to our culture, not just fit in. So regardless of race, gender identity or expression, sexual orientation, religion, origin, ability, age, or veteran status, if joining this mission speaks to you, we encourage you to apply!
Since April 2020, we're a remote-first organization. We believe work is a thing you do, not a place you go, and we can stay connected as an organization from anywhere. We believe that clearly defined goals combined with awesome people, authentic empowerment, and autonomy create the best results.
If you are an individual with a disability and would like to request a reasonable accommodation as part of the application or the recruiting process, please contact us at recruiting@yardzen.com.
Yardzen is registered as an employer in many, but not all, states. If you are not located in or able to work from a state where Yardzen is registered, you will not be eligible for employment.