Director, Financial Planning and Analysis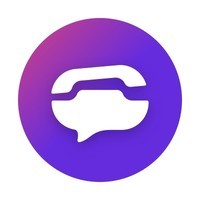 TextNow
Accounting & Finance
Waterloo, ON, Canada
Posted on Wednesday, February 22, 2023
We believe communication belongs to everyone. We exist to democratize phone service. TextNow is evolving the way the world connects and that's because we're made up of people with curious minds who bring an optimistic, yet critical lens into the work we do. We're the largest provider of free phone service in the nation. And we're just getting started.
Join us in our mission to break down barriers to communication and free the flow of conversation for people everywhere.
Reporting to Senior Director, FP&A, the Director, FP&A will work with functional partners and multiple business leaders to provide a wide range of financial and data-driven decision support. This role will have significant exposure to Senior Management and must become a trusted thought partner to their teams
Candidates must be able to commute to our Waterloo, Ontario office at least once a week
What You'll Do
Provide day to day leadership for FP&A team, including hiring, performance appraisals, goal setting and mentorship
Manage, motivate, and train new and existing team members
Be a strong contributor to the Company's core financial process including annual plans, quarterly, and monthly forecasts
Preparation of rolling monthly, quarterly, and annual forecasts with input from key stakeholders and communicate implications to senior management
Preparation of financial presentations for internal and external use
Preparation of thoughtful and insightful analysis of variances to budget/forecast
Coordinating and preparing monthly, quarterly, and annual reports
Track and evaluate Key Performance Indicators (KPIs), financial metrics and benchmark
Build excellent cross-functional relationships with other business leaders such that they feel highly supported
Partner with Data Science / Business Analytics to support the design, implementation of conceptual and logical data models and dashboards
Partner with the Growth teams to ensure alignment to key metrics
Partner with Accounting and Procurement teams to ensure financial data alignment and reporting alignment
Support on activities relating to mergers and acquisitions, including the conduct of due diligence, scenario modeling and post-merger integration activities
Conduct benchmarking, competitive analysis and market analysis as needed
Responsible for continuous process improvement to drive efficiency and effectiveness
Who You Are
8+ years of experience in financial planning & analysis, Ad Operations, consulting and/or corporate finance in a multinational business (preferably in the Tech sector)
Bachelor's Degree in Finance, Business, Economics, or other relevant field, Master's degree is a plus
CPA qualification is preferred but not required
Strong financial acumen including financial statements (cash flow, balance sheet, income statement)
Strong financial & business modeling and framework development skills including specifically excel
Excellent analytical abilities, problem-solving skills and business acumen
Exceptional written and verbal communication skills
Strong ability to prioritize and focus efforts on driving results, first and foremost
Experience with dashboarding in BI tools (either directly or through BI partners)
Exceptional attention to detail and accuracy
More about TextNow...
Our Values:
· People First (Make business decisions by putting people first!)
· No Brilliant Jerks (We're cool with the brilliant part, with the jerk part? not so much)
· Give a Damn! (We care about our work, our mission and our customers)
· Challenge Accepted (Show up with a positive can-do attitude)
Benefits, Culture, & More:
· Strong work life blend
· Flexible work arrangements (wfh, remote, or access to one of our office spaces)
· Employee Stock Options
· Unlimited vacation
· Competitive pay and benefits
· Parental leave
· Benefits for both physical and mental well being (wellness credit and L&D credit)
· We travel a few times a year for various team events, company wide off-sites, and more
Diversity and Inclusion:
At TextNow, our mission is built around inclusion and offering a service for EVERYONE, in an industry that traditionally only caters to the few who have the means to afford it. We believe that diversity of thought and inclusion of others promotes a greater feeling of belonging and higher levels of engagement. We know that if we work together, we can do amazing things, and that our differences are what make our product and company great.
By submitting an application to TextNow, you agree to the collection, use, and disclosure of your personal information in accordance with the
TextNow Candidate Policy