Director, Product Platform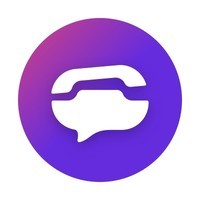 TextNow
Product
Canada
Posted on Thursday, December 22, 2022
We believe communication belongs to everyone. We exist to democratize phone service. TextNow is evolving the way the world connects and that's because we're made up of people with curious minds who bring an optimistic, yet critical lens into the work we do. We're the largest provider of free phone service in the nation. And we're just getting started.
Join us in our mission to break down barriers to communication and free the flow of conversation for people everywhere.
What You'll Do
Develop a team of product managers and manage a product roadmap for the Platform with our engineering leaders. Set the strategy and the roadmap that produces learnings, while advancing toward long-term goals associated with the product strategy
Lead our product partners with technical insights to provide platform offerings as well as implementation guidance, guardrails, and prerequisites to ensure performance and sustainability of the product platforms for the long-term
Lead and guide our Mobile, Web, Backend, and Trust & Safety product manager and teams as part of our broader product portfolio
Influence the multi-year roadmap through research, consultation, and an innovation mindset
Be responsible for delivery and evolution of high-quality, user-friendly digital products and platforms
Ensure adequate career coaching is available to all Product Managers in your organization, including correcting course when identifying disconnects in vision and providing appropriate level of guidance or latitude to managers and team members
Own and lead product and customer insight strategy that drives decisions in our roadmap. Foster a data driven understanding of our product through our various product teams
Manage cross-product team collaboration and be a voice of the customer throughout our engineering leadership team
Understand the consumer product strategy by partnering closely with leadership across Products to identify and anticipate infrastructure needs, while prioritizing for maximum impact with clear success and adoption criteria
Who You Are
Minimum of 8+ years broad and deep product management experience or platform-oriented domains
An experienced leader and team mentor, focused on being supportive of your team and developing strong leaders – at least 4-5 years of director or manager level experience managing a product team
3-5 years of experience in B2C products
Experience working hands-on with deep technical teams is required
A heavy collaborator, someone used to managing communications to different audiences, styles, and parts of the business
Experience with web and mobile client technologies and architectures and working with UI/UX professionals
Data-focused and driven
Customer-first and customer obsessed
More about TextNow...
Our Values:
· People First (Make business decisions by putting people first!)
· No Brilliant Jerks (We're cool with the brilliant part, with the jerk part? not so much)
· Give a Damn! (We care about our work, our mission and our customers)
· Challenge Accepted (Show up with a positive can-do attitude)
Benefits, Culture, & More:
· Strong work life blend
· Flexible work arrangements (wfh, remote, or access to one of our office spaces)
· Employee Stock Options
· Unlimited vacation
· Competitive pay and benefits
· Parental leave
· Benefits for both physical and mental well being (wellness credit and L&D credit)
· We travel a few times a year for various team events, company wide off-sites, and more
Diversity and Inclusion:
At TextNow, our mission is built around inclusion and offering a service for EVERYONE, in an industry that traditionally only caters to the few who have the means to afford it. We believe that diversity of thought and inclusion of others promotes a greater feeling of belonging and higher levels of engagement. We know that if we work together, we can do amazing things, and that our differences are what make our product and company great.
By submitting an application to TextNow, you agree to the collection, use, and disclosure of your personal information in accordance with the
TextNow Candidate Policy