Director of Business Operations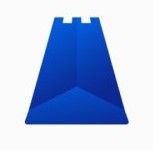 Stronghold
Operations
San Francisco, CA, USA
Posted on Saturday, June 4, 2022
About the Company
Named a Forbes Fintech 50, Stronghold's mission is to improve financial access by powering innovative payment and financial services solutions through our open APIs. We've been going deep to lay the underlying rails for modern payments and reach all customers with secure, transparent ways to move money.
We are seeking team players who can evolve with the company as we scale and add new products. We are a team of technologists and industry experts who take a data-driven and innovative approach to solving problems. We power possibilities for our customers by bringing the best talent together in an open and collaborative work environment that rewards curiosity and grit.
Stronghold is proud of its SF Bay Area and New Zealand roots and strives to build a diverse team to serve our ecosystem better while staying true to our core values. Our core values are to Be Self Aware, Have Good Judgment, Be Curious, Seek Innovation, Excellent Communication, High Impact, Be Bold, Be Selfless, Be Accountable, Be Honest, and Show Grit.
About the Role
The Director of Business Operations will focus on Stronghold's most important business priorities and drive them forward. You are an analytical and data-driven operator who thinks strategically and gets the job done, as both a coach and a player. You are someone who loves a wide variety of projects, is able to balance competing priorities and judiciously prioritize for yourself and others switch hats at a moment's notice, and has a proven track record of executing and not just making recommendations.
You'll be intimately involved in driving operational excellence for the entire organization. You are a natural integrator who will act as an extension of leadership leading a diverse team as they navigate complex business and organizational challenges while maintaining the highest levels of consistency and uniformity.
The Director of Business Operations will build a team that owns analytics and systems. This role will report to the CEO and will work closely across all functions at Stronghold to support people, processes, and technologies to achieve company OKRs.
What You'll Do
Manage end-to-end cross-functional projects using a combination of data, context, and business judgment to get to the right outcomes
Facilitate continuous process improvement by analyzing process quality and identifying and coordinating opportunities to improve business outcomes
Design, coordinate and facilitate short-term and long-term planning activities across other functions and stakeholders at Stronghold.
Support the timely assignment and tracking of goals for all members of the team. Ensure that teams are working towards the same goals and that there is alignment and velocity (speed + focus) across a portfolio of initiatives and/or products
Design, create and monitor the accuracy and efficient distribution of reports/ dashboards and other business intelligence essential to Stronghold
Recommend revisions to existing metrics and measurements, or assist in the development of new reporting tools as needed
Build cross-functional support and strong internal-company relationships with other key management personnel, most notably, Revenue Operations, Finance, and Compliance
Own tasks which are an urgent priority for Stronghold's success and then find the right home for them.
What We're Looking For
Ability to drive process improvement and collaboration with internal teams
Strategic thinker who can manage complexity and conflicting priorities; ability to identify growth opportunities, turn ideas into action, and get outcomes
Superior analytical and problem-solving skills particularly the ability to structure and define requirements in ambiguous situations. You can make decisions even with incomplete data while considering alternative scenarios
Articulate and proactive do-er with excellent listening and communication skills. Excellent written communication is a must-have in our hybrid working environment
Experience using Google Workspace, analytics tools like Amplitude, and resourcefulness to seek other productivity tools that could benefit Stronghold
Demonstrated proficiency in managing analytically rigorous initiatives
Highly collaborative and able to effectively work cross-functionally
Minimum 8 years of experience in a strategic or operational role within sales or revenue operations, professional services, or program management
Experience in fast-growth technology companies
Excellent time management
Benefits & Perks
Flexible Work Schedule: Getting the job done isn't always 9 to 5. Determine your working hours so you get things done when it works for you and your family
Stock Options: We offer stock options that align with your equity mindset so you can reach our personal financial goals. Have skin in the game and feel like an owner
Health Care: We provide options for Health Care that have you and your family covered. From PPOs to HMOs we have something that will work for whatever stage of life you are in
Hybrid Work Environment: We embrace the hybrid in-office and work-from-home culture.
Learning Credits: Curiosity and lifelong learning is a core values at Stronghold. We want to provide you with the resources you need to continue to expand and grow as an individual
Flexible Vacation: We offer flexible vacation so you can get the time-off you need that works for you
The base salary for this position is $165,000 - $190,000 while taking into consideration factors such as relevant experience, skillset and qualifications for the role, and location. Stronghold currently offers health benefits for eligible employees.
**Visa sponsorship is not available at this time. Only applicants who do not require sponsorship will be considered.