Senior Director, Product Design - Core Products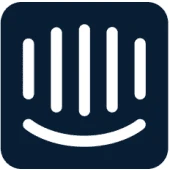 Intercom
Product, Design, Sales & Business Development
London, UK
Posted on Monday, November 6, 2023
Intercom is an AI powered, automation-first customer service platform that lets businesses deliver fast support, keeping customers satisfied, costs low, and service teams happy.
It is the only complete customer service solution that provides a seamless customer experience across automation and human support. Customer service teams from more than 25,000 global organizations, including Atlassian, Amazon and Microsoft, use Intercom to send over 600 million messages per month and enable interactions with over 800 million monthly active end users. The company was founded in 2011 and is backed by leading venture capitalist including Bessemer Venture Partners, Kleiner Perkins and Social Capital.
We've had Designers in key leadership roles (including at the Exec level) from the very beginning, making design a core part of our company culture. If you want to learn more about what it's like to work here for Designers, check out intercom.design, read what makes us different, listen to a podcast with our CPO Paul Adams and co-founder Des Traynor, or read an interview with our CEO, Eoghan McCabe.
We operate in a hybrid working model and our R&D org is based entirely out of Dublin and London (we also have offices in San Francisco, Chicago, and Sydney).
What's the opportunity? 🤔
The role is to lead Product Design for the entire core Intercom product. This is a senior role within our org. You will have lots of opportunities to shape and drive product success directly.
Product remit includes our Fin AI bot, the Inbox, all our Automation tools, knowledge management tools, reporting, the customer data platform, and our customer-facing Messenger.
We're looking for an action-oriented product person who leads with purpose and vision, and can set a clear direction for the core product. We value passionate product people with strong opinions and low egos.
The core product and teams are in a very healthy state (i.e. no hidden problems to come in and urgently fix). The vibe is friendly, and there's no cultural appetite for drama or politics.
We already have a complete, stable Customer Service product. LLMs now present us with a massive opportunity to reinvent Customer Service tools for the 21st century. This huge category has been relatively dormant for the last decade, but is now ripe for transformational change.
Intercom is already ahead of the competition with our Fin AI bot, and we have big ambitions and plans. The work your teams deliver in the coming years will be innovative, disruptive, and transformative.
What will I be doing? 🚀
Overseeing the Product Design function for the core product areas.
Reporting to Emmet, our VP of Design. Along with our two other Design Directors (Thom and Scott, who oversee Growth and Brand respectively) you will together lead an org of 50+ Designers—with roughly half of that total reporting into you.
Partnering directly with Brian, our VP of Product, and Jordan and Paul, VPs of Engineering. Together you will run our core product R&D groups.
Managing our four Group Design Managers across our four core product groups: Automation, Human Support, Proactive Support, and Platform. Each GDM manages a team of roughly six Product Designers.
Providing product direction, and holding a high bar for performance and execution.
Other responsibilities that you'd expect for a role of this level include coaching and feedback; ensuring teams are strategically aligned and delivering; partnering with cross-functional leaders.
What skills do I need? 📖
Experience running high-performing design orgs at the "managing managers" level.
Comfort with a broad product remit (four Groups) and team size (roughly 25 Designers reporting into you).
You enjoy shaping and developing product direction as much as you enjoy the people and operational aspects of design leadership.
Ability to give honest, constructive feedback, and to help people to grow in their performance and careers.
Genuinely excited by software products, are passionate about new technology like AI and its impact on the world, and can talk very comfortably about how software products work.
Comfortable with the business and strategy side of things, excited to drive real tangible business growth.
Strong communication skills.
You might also be driven by some of the following: a growth mindset; willingness to own problems; comfort with ambiguity; passion for building products; a desire to make things better; a love of craft; motivated by impact; optimism for the future.
Benefits 😍
We are a well-treated bunch, with awesome benefits! If there's something important to you that's not on this list, talk to us! :)
Competitive salary and equity in a fast-growing start-up
We serve lunch every weekday, plus a variety of snack foods and a fully stocked kitchen
Regular compensation reviews - we reward great work!
Pension scheme & match up to 4%
Peace of mind with life assurance, as well as comprehensive health and dental insurance for you and your dependents
Open vacation policy and flexible holidays so you can take time off when you need it
Paid maternity leave, as well as 6 weeks paternity leave for fathers, to let you spend valuable time with your loved ones
If you're cycling, we've got you covered on the Cycle-to-Work Scheme. With secure bike storage too
MacBooks are our standard, but we're happy to get you whatever equipment helps you get your job done
Intercom values diversity and is committed to a policy of Equal Employment Opportunity. Intercom will not discriminate against an applicant or employee on the basis of race, color, religion, creed, national origin, ancestry, sex, gender, age, physical or mental disability, veteran or military status, genetic information, sexual orientation, gender identity, gender expression, marital status, or any other legally recognized protected basis under federal, state, or local law. Intercom is currently able to hire if an employee has a permanent residence in the following locations; Australia, Ireland, England and applicable US states. (California, Colorado, Florida, Illinois, Massachusetts, New York, North Carolina, Texas, and Washington).
Is this role not quite what you're looking for? Join our Talent Community to stay connected with us.