Manager, Customer Support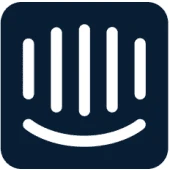 Intercom
Customer Service
Dublin, Ireland
Posted on Saturday, October 28, 2023
Intercom is an AI powered, automation-first customer service platform that lets businesses deliver fast support, keeping customers satisfied, costs low, and service teams happy.
It is the only complete customer service solution that provides a seamless customer experience across automation and human support. Customer service teams from more than 25,000 global organizations, including Atlassian, Amazon and Microsoft, use Intercom to send over 600 million messages per month and enable interactions with over 800 million monthly active end users. The company was founded in 2011 and is backed by leading venture capitalist including Bessemer Venture Partners, Kleiner Perkins and Social Capital.
What's the opportunity? 🤔
As our customer base continues to grow around the world, so does our Customer Support team.
We're looking for a great people leader passionate about the perfect blend of automation and human support to join our 10 existing Customer Support leaders worldwide across our Dublin and Chicago locations.
You will be leading a high performing team of Customer Support Specialists and Customer Support Engineers while managing all aspects of delivering an exceptional customer experience. Now is a great time to join - Intercom is focusing all the efforts in the direction of customer support and you have the opportunity to jump on this rocketship to have real impact and be recognised!
Our way of providing support is based on the principles of continuity and trust and our style of communication is personal, friendly and fun. We are big fans of visual communication (think emojis, stickers, GIFs) - we believe that visual support is human support!
We use Intercom to support Intercom customers, so whether you're just starting out in your career or want to get a deeper understanding of fundamental customer motivations and how those are applied to building an ambitious, world-class product, this role provides that great opportunity. We have all experienced terrible customer service. Robotic responses from employees running through a script of predetermined messages, never helping or sympathizing, just programmatically following instructions. That's the opposite of who we are.
As a company we are majorly focused on AI so we hope you'll be excited about the way AI is changing the customer support world and experience for our customers.
What will I be doing? 🚀
This role is critical to our company's mission, as you will be onboarding, developing, leading, engaging, motivating and supporting our CS team, who in turn supports our customers globally.
Refining your people leadership and project management expertise in an exciting tech company alongside an ambitious team of people leaders.
Drive improvements in response times and customer satisfaction within your team and across the entire customer support organization through performance management techniques.
Develop and improve our processes, policies, and team values.
Work directly with other Managers to manage customer support operations, ensuring that their team's output aligns with our company and team values.
Participate in cross-functional projects with product engineering and design, marketing and sales, acting as an advocate for both the customer and Intercom.
Work directly with your team to identify the most important challenges and synthesize the diverse feedback you hear from our customers, offering informed opinions on potential solutions.
Embody a sense of hustle (defined as the fight to make positive, regular progress and encourage that fight in others) - as this is key to the success of this team and Intercom as a whole.
You will help us solve a real need for leadership and in turn we will help you take your skills to the next level through training, support and mentorship from your manager Franka Martinovic and the global CS management team.
Intercom is a high growth environment and you will thrive here if you're resilient, love supporting and developing people through change, and are able to provide systems and strategies to be successful and support your contributors in a meaningful way.
What skills do I need? 📖
3+ years experience working in a customer support/service capacity - SaaS or technology company highly desired but we're open to speaking to people from all CS backgrounds
Minimum of 1 year experience in a role where you directly led and managed a team of people and built a strong team culture
Strong communication and interpersonal skills and the ability to motivate and inspire are a must
Previous experience managing a team to metrics, hosting regular 1:1s, performance reviews, performance improvement plans and running team meetings
Comprehensive knowledge of and interest in the technology industry
Ability to recognize patterns in data and provide recommendations based on those patterns
A sense of optimism, flexibility, resilience, grit, and creativity
Bonus skills & attributes 🙌
Background in a SaaS or technology company
Previous experience scaling a customer support organization
Past career progression/growth within an organisation
Previous experience managing a team of people whose roles have differing responsibilities/subject matter expertise
Benefits 😍
We are a well treated bunch, with awesome benefits! If there's something important to you that's not on this list, talk to us! :)
Competitive salary and equity in a fast-growing start-up
We serve lunch every weekday, plus a variety of snack foods and a fully stocked kitchen
Regular compensation reviews - we reward great work!
Pension scheme & match up to 4%
Peace of mind with life assurance, as well as comprehensive health and dental insurance for you and your dependents
Open vacation policy and flexible holidays so you can take time off when you need it
Paid maternity leave, as well as 6 weeks paternity leave for fathers, to let you spend valuable time with your loved ones
If you're cycling, we've got you covered on the Cycle-to-Work Scheme. With secure bike storage too
MacBooks are our standard, but we're happy to get you whatever equipment helps you get your job done
Intercom values diversity and is committed to a policy of Equal Employment Opportunity. Intercom will not discriminate against an applicant or employee on the basis of race, color, religion, creed, national origin, ancestry, sex, gender, age, physical or mental disability, veteran or military status, genetic information, sexual orientation, gender identity, gender expression, marital status, or any other legally recognized protected basis under federal, state, or local law. Intercom is currently able to hire if an employee has a permanent residence in the following locations; Australia, Ireland, England and applicable US states. (California, Colorado, Florida, Illinois, Massachusetts, New York, North Carolina, Texas, and Washington).
Is this role not quite what you're looking for? Join our Talent Community to stay connected with us.