Director of Research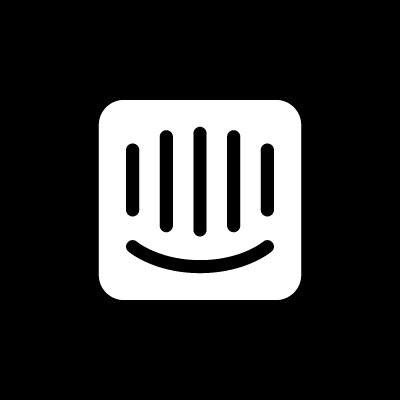 Intercom
Dublin, Ireland
Posted on Thursday, May 18, 2023
Intercom is redefining how businesses support their customers using powerful messaging and automation.
Customer service teams from more than 25,000 global organizations, including Atlassian, Amazon and Lyft Business, rely on Intercom to deliver efficient and personal customer experiences at scale. Intercom is used to send over 500 million messages per month and enables interactions with over 600 million monthly active end users.
Join the company helping businesses grow revenue through in-product messaging, and so much more!
What's the opportunity? 🤔
The
Research, Analytics & Data Science team (RAD!)
at Intercom use data and insights to drive evidence-based decision-making and inform product innovation. We're a team of data scientists, researchers and analytics engineers who use data — both big and small — to unlock actionable insights about our customers, our products and our business. We believe in the power of combining quantitative and qualitative approaches to shape company strategy, build new products that drive tangible value, and gain a holistic understanding of our customers and business.
We are looking for a passionate, ambitious Research leader to lead the R (the Research team) in RAD. Someone who can grow and evolve a world-class research team, champion research across the company and help shape the future of the RAD org.
This is a high visibility, high-impact cross-functional leadership role reporting to the VP of RAD. Intercom is leading the creation of a next generation solution for the customer support category leaning heavily in Messaging, Automation, and AI technology. Research and RAD is playing a critical role in helping understand what it really takes to create great customer experiences in this category.
What will I be doing? 🚀
Leadership
Lead Intercom Research - build, evolve, grow and motivate the Research team around our vision to lead the Customer Support category with a next generation solution.
Be a highly engaged member of the RAD Leadership and R&D Leadership. Work with peers to help us build a highly engaged, world class RAD function and company at increasing scale.
Be sought out as the expert of the Research function. Influence and inform company strategy.
Collaborate with cross-functional teams across the company including Data Science, Product Management, Design, Engineering, Marketing, Biz Ops, Sales, and more to build a holistic understanding of our customers and ensure our insights drive action.
Present and communicate to company leadership. Present to the full company. Champion, celebrate and explain your team's work, and inspire everyone.
Deeply influence the strategic direction, goals, desired outcomes and success of their broader organization.
Present externally, at Intercom events and industry events. Representing Intercom Research and RAD in ways like writing for our blog, speaking, tweeting, community building and outreach, and more
Strategy
Collaborate with RAD leaders, to ensure we have a unified RAD org and strategy.
Own and drive our Research strategy
Own our customer understanding including areas like NPS, Churn Surveys, Sentiment Survey and more
Partner with Product leadership to shape and influence product strategy by bringing rich analysis, customer insight and evidence. Debate with product partners on how we use these insights to prioritise and build an impactful product roadmap.
Influence GTM strategy by working with Marketing, Sales and Growth leaders and the Exec team.
Execution and Results
Accountable for strong execution in our Research team.
Set the right focus, strategy and priorities across the team.
Hold high standards across Research and RAD. Drive research excellence by defining quality and establishing best practices.
Work with urgency and intention, helping the team "ship early and often", knowing that what matters most is what our customers experience.
Own, shape and guide impactful, strategic research projects and deliver compelling insights will be used and actioned across the company.
People management and people engagement
Directly manage the Research organization - lead, mentor, and grow the people within through actionable feedback and intentional career conversations.
Evolve the org structure and partnership model as needed
Maintain high employee engagement scores, work with others to evolve and improve how we work, our people policies, etc.
Participate in the hiring & inspiring of our team.
What skills do I need? 📖
7+ years of Research experience preferably in B2B SaaS, with a deep understanding of a range of qualitative and quantitative methods.
3+ years experience building and leading a research team of individual contributors and ideally managers.Genuinely care about how the people who report to you perform, feel and grow.
Proven track record of driving impact through research. Care about and engage in our research process, insights generation, and in driving actions and outcomes using insights.
Proven track record of partnering with product orgs and contributing to company-level strategy, product strategy and product roadmaps.
Very high attention to detail (to uphold high standards in execution).
Experience partnering cross-functionally and at exec levels to drive impact—in particular with Product, Data Science and Design.
You are genuinely excited by building software products and are passionate about new technology and its impact on the world.
You are excited about building a very successful commercial business, and how the work of your team impacts the business.
Be highly impactful in a world of ambiguity. Bring clarity and simplicity to complex topics. You have an innate desire to make things better. Strong growth mindset and strong ownership of problems.
Excels at all forms of communication, written, spoken, from 1:1 to large presentations. Can explain topics at any zoom level (highly strategic and abstract to specific and tactical) to employees at any zoom level (Execs to Individual Contributors). Excellent storyteller of insights.
No tolerance for work/work. Always looking to drive a direct line between the work of the team and customer value and/or business impact.
Skilled at problem prioritisation and able to ensure RAD function in particular is focused on what truly matters for Intercom
Benefits 😍
We are a well treated bunch, with awesome benefits! If there's something important to you that's not on this list, talk to us! :)
Competitive salary and equity in a fast-growing start-up
We serve lunch every weekday, plus a variety of snack foods and a fully stocked kitchen
Regular compensation reviews - we reward great work!
Pension scheme & match up to 4%
Peace of mind with life assurance, as well as comprehensive health and dental insurance for you and your dependents
Open vacation policy and flexible holidays so you can take time off when you need it
Paid maternity leave, as well as 6 weeks paternity leave for fathers, to let you spend valuable time with your loved ones
If you're cycling, we've got you covered on the Cycle-to-Work Scheme. With secure bike storage too
MacBooks are our standard, but we're happy to get you whatever equipment helps you get your job done
#LI-Hybrid
#LI-Remote


Intercom values diversity and is committed to a policy of Equal Employment Opportunity. Intercom will not discriminate against an applicant or employee on the basis of race, color, religion, creed, national origin, ancestry, sex, gender, age, physical or mental disability, veteran or military status, genetic information, sexual orientation, gender identity, gender expression, marital status, or any other legally recognized protected basis under federal, state, or local law. Intercom is currently able to hire if an employee has a permanent residence in the following locations; Australia, Ireland, England and applicable US states. (California, Colorado, Florida, Illinois, Massachusetts, New York, North Carolina, Texas, and Washington).
Is this role not quite what you're looking for? Join our Talent Community to stay connected with us.