Senior Product Designer, Web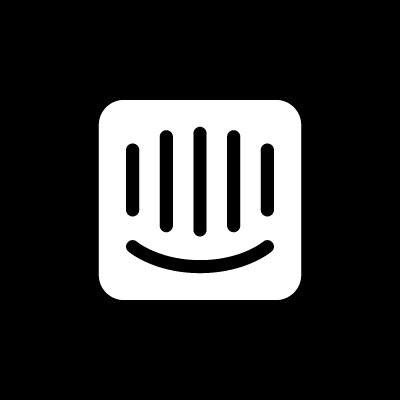 Intercom
Product, Design
Dublin, Ireland
Posted on Wednesday, April 12, 2023
Intercom is redefining how businesses support their customers using powerful messaging and automation.
Customer service teams from more than 25,000 global organizations, including Atlassian, Amazon and Lyft Business, rely on Intercom to deliver efficient and personal customer experiences at scale. Intercom is used to send over 500 million messages per month and enables interactions with over 600 million monthly active end users.
Join the company helping businesses grow revenue through in-product messaging, and so much more!
What's the opportunity? 🤔
Intercom is leading the creation of a next generation solution for the Customer Service category. This huge category has been relatively dormant for the last decade, but is now undergoing transformational change due to advancements in Messaging, Automation, and AI.
Our product has been leading this transformation, and is now maturing to a point where we believe we can win the category, by continuing to innovate and mature the product, but also take our story to market in a way that inspires and educates businesses about a new and better way to support customers and create great customer experiences.
Our website forms a critical part of this strategy. It is the primary way people learn about Intercom, whether through exploration and return visits, going on to sign up by themselves, or getting in touch with our sales team to help. Our website is the public source of truth for our product, and what it can do to help solve our customer's problems. It is a cornerstone of our brand, and what we believe about the world. In an increasingly product led world, our website is becoming more and more important.
We are currently fundamentally rethinking, redesigning and rebuilding our website, and our goal is to lead the market, shipping new creative, innovative ways to tell our story and inspire visitors to try Intercom. We need a new product designer to help us do this.
Each product designer at Intercom works in a team with a product manager, up to 6 engineers, and research and analytics. You'll partner closely with designers in both brand and R&D, together shipping solutions to challenging problems and getting feedback directly from prospects and customers. If you think of a website as a product, are adept at crafting coherent and compelling end-to-end customer journeys and are able to translate Intercom's brand in new and exciting ways, you will excel in this position. You will do meaningful product design work at a highly admired product-driven company that's driving real change in the industry.
We've had designers in key leadership roles, including at the exec level, from the very beginning. This has made design a core foundation of our company's DNA. This means that you'll never have to justify the importance of design.
We genuinely care about people and value kindness in our everyday interactions. You'll be able to be yourself, feel valued, supported, learn and grow no matter how experienced you are.
If you want to learn more about what it's like to work here, check out intercom.design and read what makes us different.
What will I be doing? 🚀
You'll be a key member of the Design Team, collaborating with other designers to make their work and the whole team better.

Work through design problems from beginning to end.

Work closely with many teams across the business to help shape our web strategy and to bring a user centric approach to implementing this for different customer segments.

Partnering with designers on both brand and R&D teams to create holistic experiences..

Sketch and prototype ideas to quickly access viability, and design the fine grained details of interactions.

Iterate based on feedback from the whole team, and on results of your team's experiments.

Work closely with engineers as they build and ship ideas at the forefront of design and web trends.

Own the success or failure of their design work and initiate design and engineering sprints to improve shipped work.

Write about, present, and share what they have learned, both internally and with the wider community via our blog, books, and events.
What skills do I need? 📖
Experience designing workflows and systems, not just websites.

The ability to design experiences tailored for people to access on any type of device: desktop, tablet, phone.

An appreciation of the entire product development process, from problem solving through to detailed UI and visual design.

The ability to create beautiful high-fidelity mockups of your designs using Figma, etc.

The ability to create prototypes using Figma, Framer, HTML/CSS/JS, etc.

The ability to coordinate work across multiple teams and bring together ideas from various stakeholder groups.

The ability to successfully and adeptly move from 10kft thinking to 10ft execution.

Strong communication skills to help people across the company understand the rationale behind your proposals, and the complex nuances of design problems

Motivated self-starter who can deeply collaborate with other disciplines including product management, engineering, research, and analytics

A growth mindset. Willingness to own problems. Comfort with ambiguity. A desire to make things better. A balanced sense of optimism and humility



We're looking for a portfolio that clearly outlines the problems you were tackling with your design work. It should center on the process you applied and the business impact you were able to deliver. We're looking to see your design thinking and business awareness, rather than just your ability to craft beautiful visuals. Your portfolio should be well structured and clear. Your experience should ideally focus on designing software products.
Intercom values diversity and is committed to a policy of Equal Employment Opportunity. Intercom will not discriminate against an applicant or employee on the basis of race, color, religion, creed, national origin, ancestry, sex, gender, age, physical or mental disability, veteran or military status, genetic information, sexual orientation, gender identity, gender expression, marital status, or any other legally recognized protected basis under federal, state, or local law. Intercom is currently able to hire if an employee has a permanent residence in the following locations; Australia, Ireland, England and applicable US states. (California, Colorado, Florida, Illinois, Massachusetts, New York, North Carolina, Texas, and Washington).
Is this role not quite what you're looking for? Join our Talent Community to stay connected with us.