Director of Web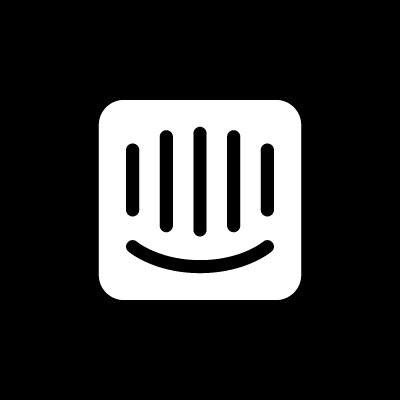 Intercom
Dublin, Ireland
Posted on Wednesday, April 12, 2023
Intercom is redefining how businesses support their customers using powerful messaging and automation.
Customer service teams from more than 25,000 global organizations, including Atlassian, Amazon and Lyft Business, rely on Intercom to deliver efficient and personal customer experiences at scale. Intercom is used to send over 500 million messages per month and enables interactions with over 600 million monthly active end users.
Join the company helping businesses grow revenue through in-product messaging, and so much more!
What's the opportunity? 🤔
Intercom is leading the creation of a next generation solution for the Customer Service category. This huge category has been relatively dormant for the last decade, but is now undergoing transformational change due to advancements in Messaging, Automation, and AI.
Our product has been leading this transformation, and is now maturing to a point where we believe we can win the category, by continuing to innovate and mature the product, but also take our story to market in a way that inspires and educates businesses about a new and better way to support customers and create great customer experiences.
Our website forms a critical part of this strategy. It is the primary way people learn about Intercom, whether through exploration and return visits, going on to sign up by themselves, or getting in touch with our sales team to help. Our website is the public source of truth for our product, and what it can do to help solve our customer's problems. It is a cornerstone of our brand, and what we believe about the world. In an increasingly product led world, our website is becoming more and more important.
We are currently fundamentally rethinking, redesigning and rebuilding our website, and our goal is to lead the market, shipping new creative, innovative ways to tell our story and inspire visitors to try Intercom. We need a new web leader to help us do this.
What will I be doing? 🚀
This role is to be the leader of our website, including leading the team that designs and builds the site. It is a creative, strategic, and executional role. The leader sets the strategy for the website, sets the roadmap, and ensures we deliver to a high standard.

The role requires strong cross functional collaboration with leaders of teams that depend on a high performing website. As the website serves many internal customers, the leader needs to be able to ruthlessly prioritise, say no to many incoming requests, and be able to focus the team on only the things that matter most. They need to be decisive.

We need a leader with a track record of doing the above, and a strong ambition to do it again but better.

Due to the strategic importance of the website and this role, the new leader will report directly to the Chief Product Officer.

The role requires experience in working with design and engineering teams, aptitude and passion for the latest in web technology, and a strong bias for delivering results.

The leader owns (in partnership with Engineering and Design leaders) our website - thinking of it as a product. They need to deliver a website that meets our goals, and is built on a scalable, operational web infrastructure.

Meeting the goals of the website will require an analytical mind, one who thinks about creative ways to optimise the customer journey and improve performance.
What skills do I need? 📖
8+ years building great marketing websites or software products.

2+ years managing web teams.

Strong understanding of all the disciplines in the web team: ux, design, product management, engineering, analytics.

Strong relationship building and stakeholder management skills across different orgs and levels.

Strong ability to prioritize and confidence in saying no to requests; you'll manage multiple projects with competing deadlines and priorities.

Ability to partner with peers to deliver website performance targets.

Strong understanding of modern web technology, including a strong understanding of analytics tools, optimisation tools, content management systems, and B2B GTM tools like Marketo and Salesforce.

Understanding of how B2B Saas Marketing and Sales teams work, including marketing and sales pipeline.
Benefits 😍
We are a well treated bunch, with awesome benefits! If there's something important to you that's not on this list, talk to us! :)
Competitive salary and equity in a fast-growing start-up

We serve lunch every weekday, plus a variety of snack foods and a fully stocked kitchen

Regular compensation reviews - we reward great work!

Pension scheme & match up to 4%

Peace of mind with life assurance, as well as comprehensive health and dental insurance for you and your dependents

Open vacation policy and flexible holidays so you can take time off when you need it

Paid maternity leave, as well as 6 weeks paternity leave for fathers

,

to let you spend valuable time with your loved ones

If you're cycling, we've got you covered on the Cycle-to-Work Scheme. With secure bike storage too

MacBooks are our standard, but we're happy to get you whatever equipment helps you get your job done
Intercom values diversity and is committed to a policy of Equal Employment Opportunity. Intercom will not discriminate against an applicant or employee on the basis of race, color, religion, creed, national origin, ancestry, sex, gender, age, physical or mental disability, veteran or military status, genetic information, sexual orientation, gender identity, gender expression, marital status, or any other legally recognized protected basis under federal, state, or local law. Intercom is currently able to hire if an employee has a permanent residence in the following locations; Australia, Ireland, England and applicable US states. (California, Colorado, Florida, Illinois, Massachusetts, New York, North Carolina, Texas, and Washington).
Is this role not quite what you're looking for? Join our Talent Community to stay connected with us.