Senior Salesforce Technical Architect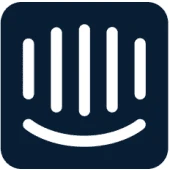 Intercom
IT, Sales & Business Development
Chicago, IL, USA
Posted on Wednesday, March 22, 2023
Intercom is an AI powered, automation-first customer service platform that lets businesses deliver fast support, keeping customers satisfied, costs low, and service teams happy.
It is the only complete customer service solution that provides a seamless customer experience across automation and human support. Customer service teams from more than 25,000 global organizations, including Atlassian, Amazon and Microsoft, use Intercom to send over 600 million messages per month and enable interactions with over 800 million monthly active end users. The company was founded in 2011 and is backed by leading venture capitalist including Bessemer Venture Partners, Kleiner Perkins and Social Capital.
What's the opportunity? 🤔
Business Systems is the organization that will enable us to operate to the standards of a high-performing, high-growth, scalable company.
The organization is well-positioned to drive real impact in supporting our Go To Market teams - to establish one source of truth for all of our important metrics, to create seamless user experiences, to set us up to do business the way our customers demand, to coordinate on changes we make in one system for its impact to others, to set Intercom up to scale, and so much more.
As the Sr. Salesforce Technical Architect you will be responsible for designing and implementing scalable and efficient solutions within the Intercom Salesforce ecosystem, integrating systems, overseeing custom development, ensuring data integrity and security, providing technical leadership and guidance, and collaborating with cross-functional teams. You will be the main driver in user adoption, optimize performance, and maintain compliance with best practices, while also staying updated on emerging technologies and trends, and continuously improving the organization's Salesforce architecture to align with Intercom business objectives
What will I be doing? 🚀
Lead the design and architecture of scalable and efficient solutions within the Salesforce platform.
Collaborate with stakeholders to gather and understand business requirements.
Create detailed technical documentation, including solution designs, data models, and integration strategies.
Oversee system integration projects, designing APIs and ensuring seamless data flows.
Provide technical leadership and mentorship to development teams and stakeholders.
Develop custom applications and solutions using Apex, Visualforce, Lightning components, and other Salesforce technologies.
Ensure data integrity, quality, and consistency across the platform's data models.
Optimize system performance, identifying and addressing performance bottlenecks.
Implement robust security measures and authentication protocols to protect sensitive data.
Enforce best practices for development, coding standards, and platform governance.
Stay current with Salesforce releases, new features, and emerging technologies.
Collaborate with cross-functional teams to align technical solutions with business goals.
Assist in user training and provide technical support to end-users and administrators.
Plan and execute platform upgrades, maintenance, and enhancements.
Continuously assess and improve Salesforce solutions to drive efficiency and innovation.
Participate in project planning, execution, and post-implementation reviews
What skills do I need? 📖
Ideal Experience: 8+ Years with extensive experience and proficiency in Salesforce platform, including knowledge of Sales Cloud, Service Cloud, Lightning Platform, and other relevant products. Salesforce CPQ or equivalent experience is a plus!
Solution Design: Ability to architect complex and scalable solutions based on business requirements, with a strong understanding of data modeling, workflows, and integration strategies.
Technical Leadership: Demonstrate leadership in guiding development teams, providing technical direction, and making informed decisions that align with business objectives.
Development Skills: Proficiency in Apex, Visualforce, Lightning Components, and other Salesforce-specific technologies for custom development and solution building.
Integration Expertise: Experience designing and implementing integrations with third-party systems, utilizing APIs, middleware, and other integration tools. Experience in Stripe, Zoura, and Netsuite is a plus
Data Management: Strong knowledge of data architecture, data modeling, and data migration strategies, ensuring data quality and integrity.
Security and Compliance: In-depth understanding of Salesforce security best practices, authentication mechanisms, and compliance with industry regulations.
Performance Optimization: Skill in identifying and resolving performance bottlenecks, optimizing system responsiveness, and enhancing user experience.
Technical Documentation: Ability to create comprehensive technical documentation, including solution designs, architectural diagrams, and configuration details.
Communication Skills: Excellent verbal and written communication skills to effectively interact with stakeholders, convey technical concepts, and collaborate with cross-functional teams.
Problem-Solving: Strong analytical and problem-solving abilities to address complex technical challenges and provide innovative solutions.
Adaptability: Willingness to stay current with the latest Salesforce releases, features, and industry trends, and adapt strategies accordingly.
Mentorship and Training: Ability to mentor and guide junior developers, administrators, and other team members, fostering a culture of learning and growth.
Business Acumen: Understanding of business processes and the ability to translate business requirements into technical solutions that drive value.
Strategic Thinking: Capability to align technical solutions with long-term business goals and develop a cohesive Salesforce architecture roadmap.
Benefits 😍
We are a well-treated bunch, with awesome benefits! If there's something important to you that's not on this list, talk to us! :)
Competitive salary and meaningful equity
Catered lunch and dinner served every weekday, plus a variety of breakfast foods and a fully stocked kitchen
Fully funded comprehensive medical, dental, and vision coverage
Open vacation policy and 10 corporate holidays
Paid Parental Leave Program
Commuter benefits + 401k plan
In-office bicycle storage
Macbooks are our standard, but we're happy to get you whatever equipment helps you get your job done
Fun events for Intercomrades, friends, and family!
Intercom values diversity and is committed to a policy of Equal Employment Opportunity. Intercom will not discriminate against an applicant or employee on the basis of race, color, religion, creed, national origin, ancestry, sex, gender, age, physical or mental disability, veteran or military status, genetic information, sexual orientation, gender identity, gender expression, marital status, or any other legally recognized protected basis under federal, state, or local law. Intercom is currently able to hire if an employee has a permanent residence in the following locations; Australia, Ireland, England and applicable US states. (California, Colorado, Florida, Illinois, Massachusetts, New York, North Carolina, Texas, and Washington).
Is this role not quite what you're looking for? Join our Talent Community to stay connected with us.